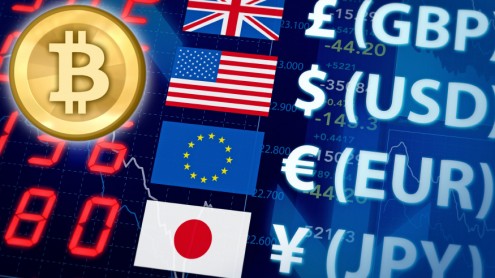 After considerable thought, I've decided to put the Bitcoin Exchange Scammer comment back up as I believe it's in the public interest, especially so given recent events on Bitcoin Exchanges.
For those unaware, every now and then, I receive a comment through the wonderfully inefficient Nerdr.com spam filter from someone who couldn't quite find my email address.  That's fine and most times it's a small fire that's quickly put out, or a start-up proposal to consider. All good fun.
Yesterday was a little different.  I came across a message that sent a shiver down my spine.  As much as I have discussed the pros and cons of Bitcoin, I never once realized this could be happening.  It was a comment intended for the Bitcoin Shutdown article and originated from what appeared to be an actual Bitcoin Trading Exchange owner.
Now I'd take this with a grain of salt (heck a sack of it judging by some of the comments left here last week), but it seems like the real deal from what I could dig up.  I've removed the Bitcoin Exchange name for obvious reasons and cleaned up the grammar and spelling as best I could.
THE BITCOIN EXCHANGE SCAM:
"Hi Nerdr, I could not find an email address to contact you and have some information for you.
Let me first say who this message is from.  I own and run a Bitcoin trading exchange.  Here many users buy Bitcoins and sell Bitcoins for dollars.  As you know it has been a great time for Bitcoin trading with a large rise in value over a very short period of time.
First I started like the others.  I wanted to trade the bitcoins for the dollars on the Bitcoin forum like others.  Then I started my own Bitcoin website to do this.  Some people from the Bitcoin forum used it and were happy.  Some told their friends and so on and so on.  It grew like a mushroom.  I want to say again, first it was all good and clean, no mess, very honest.
Then I had my big idea.  I wanted to make more money.  The number on the exchange.  A number.  I could change it in the programming.  Not too much, because their are other exchanges to balance, but a little would be okay to do.  So I did it.  I increased the Bitcoin value a little.  Say from $1 to $1.05.  No one noticed and many were happy to see it go up.  I was making people happy and the forum enjoyed the fun times with many dreaming big money! haha.

Now I change the Bitcoin price by hand nearly everyday now.  I increase the number and more people give me money.  Sometimes I let the files do this.  It is a miracle like I have a bank haha.  I give them numbers and they give me money. I thank god everyday.
They are greedy.  I don't care if I cheated them.  I wonder is it bad?  I have a nice life now and will marry soon.  We will buy our first house soon with my Bitcoi money the greedy have gave me.
I am blessed to be alive."
MY OPINION:
I've said it before and I'll say it again; their are 3 main users of Bitcoin:
The Money cleaners/tax evaders.
Those involved in non-legal activities.
The Greedy.
It seems our friend is going after the greedy.
We all know Bitcoin is a sham, it's a pyramid scheme, but I never thought to consider the exchanges to be on such shaky ground.  I guess something about them encouraged trust, we think of them with the same respect we hold for the DAX or FTSE 100, but when one considers why we revere these Bitcoin Exchanges the argument falls short and the mental house of cards we've built comes crashing down.
Bitcoin Exchange
Bitcoin Exchanges have no audit process, no way of keeping them honest, no trail and no verification procedures.  It's just a number like he said.  It's all trust, based on a house of cards and this is one of the issues I've been harping on about from the beginning.  Why do you trust the exchanges?  What gives Bitcoin it's value?
An anonymous currency requires trust between users.  Especially when used online.  If I pay you N Bitcoins, I have to trust you will send the goods in exchange.  Think about who you will be sending those Bitcoins to.  Without trust, there is nothing.  The key to remember is the Bitcoin system relies on trust, yet you are dealing with the most untrustable and criminal of people, exactly those who seek an anonymous currency like Bitcoin.  For those who are still unaware, there is no honor among thieves except in Hollywood.
Bitcoin Scam
It is possible that last weeks Bitcoin Black Friday event (10th June 2011) was a market manipulation.  If you owned an exchange and were running low on Bitcoins, what would you do?
I'll tell you what I'd do.  I'd drop the prices on the exchange, buy up as many Bitcoins as I could get from Idiots looking to sell, then jack the Bitcoin price right back up and make a killing.  And I'd do it everytime.
And you would too.
There are no controls, no structure and no systems in place to keep things honest on the Bitcoin exchanges.  No Securities and Exchange Commission.  No Financial Services Authority.  Bitcoin is unregulated and not the right place for a regular Joe to be placing money.  Especially when they gain little value from Bitcoins anonymity, unlike those intending nefarious acts.  Add in Bitcoin pricing volatility and you have a currency that is unusable for real world trade.
Having said that, without the Bitcoin Exchanges, how else will Bitcoin users value their "currency"?  They can't.  Bitcoin valuation, as with any currency, requires a central base to assign that value.
A currency requires agreement on value, even if it is just perceived with little or no tangible mass behind it.
Even if it is just a database our friend can change at will.
What do you think?  Would you put your life savings into Bitcoin?

Leave a comment