Welcome to the Nerdr gameplay video roundup for EVERY nintendo 3ds launch game available right now for your new 3d ds.
This is as complete a list as you will ever find, covering all 3ds launch titles with a gameplay video for each one.
First some rules for the best videos:
As little talking as possible.
Only a small introduction part allowed.
Played on a real 3DS – no trailers, and nothing recorded from a  computer screen.
Must show actual gameplay, not just cutscenes and startup screens.
You can click on the title of the 3ds game and see reviews before you buy it.  Nerdr wants you to be happy before you pay for something with your hard earned cash!
With all that said, here is the full list of 3ds launch games we will be covering: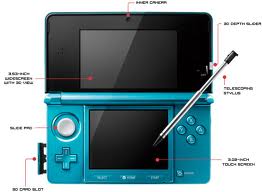 Pilotwings Resort 3ds
Tom Clancy's Ghost Recon Shadow wars
Nintendogs – all 3 together
Super street fighter 4 3ds edition
Pro evolution soccer 2011 3ds
Super monkey ball 3d
Asphalt 3d
Samurai Warriors
splinter cell 3ds
rayman 3ds
steel diver
madden NFL football
BUST A MOVE universe
combat of giant dinosaurs
Ridge racer 3d
Sims 3ds
Lego star wars 3ds
Right, thats the full list guys, let's get started!
Pilotwings Resort 3ds gameplay video
A good video of the gameplay.  It is very similar to the flying game from wii sports resort.  That didn't last very long for me, what do you think of this one?  Leave a comment using the form at the bottom:

Tom clancy Ghost recon shadow wars 3ds gameplay video
This is a good video showing serious gameplay.  The game actually looks quite good from this and i'm surprised I have not seen it before.  Note, the video is missing a very small amount of the top of the 3ds screen.  This is annoying, but the video is very good for showing how the game plays.  This is the next game on my list to buy for the 3ds.

What do you think of Ghost recon? Should I buy it?
Link to Nintendo 3ds launch titles every gameplay video part 2